Black Friday is here…that means there's only 33 days until Christmas…say what??? Yes, you heard that right, 33 days!! Are you ready? If not, those Black Friday deals are just out there waiting for you!!
This week Lorie has a brand new kit for you, Blue Christmas, and she has completely re-worked an old favorite…To Grandma's House we go.
A digital scrapbook collection by LJS Designs, Blue Christmas is a classic Christmas bundle in a not so traditional color palette. The traditional patterns and elements in this Christmas bundle will still keep your holiday pages merry and bright, while the abundance of blues will give them a fresh new feel for the season.
Save $$$ when you buy the bundle here
A digital scrapbook collection by LJS Designs, To Grandma's House We Go Bundle highlights all the wonderful things waiting for us when we go home for the holidays: good food, good friends and loving family. Whether you are going home for the holidays or Sunday supper, this kit will help you scrap what makes going to Grandma's house so special.
Save $$$ when you buy the bundle here
All new releases are 25% off at the Sweet Shoppe until Monday at 6am EST.
Don't forget to check out the new Free With Purchase!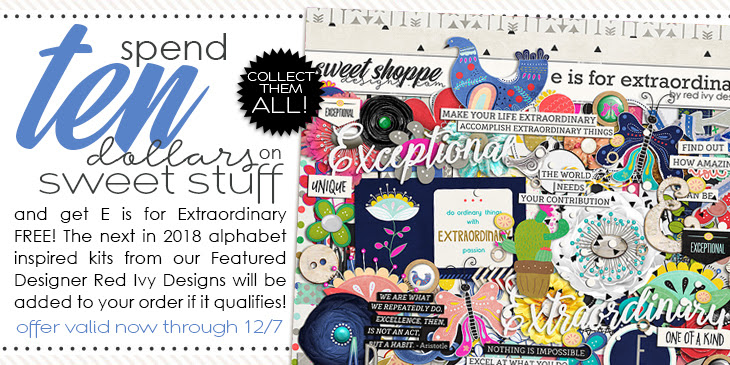 That's all from me this week. I hope that all who celebrated had a wonderful Thanksgiving and I hope that you're able to snag all the Black Friday deals that you've got your eyes on. Most importantly, don't forget to give thanks for all your blessings and then take some time to document them for your scrapbooks.
Robin
for LJS Designs.