This week Lorie has a new Single Story template for you. This template can be used to document a single event, a week or a month in review and will also work well as an album cover. So many uses for just one template.
A digital scrapbooking template by LJS Designs, Single Story 2 will help you create a beautiful layout or album cover in no time at all. With a larger center photo and 8 surrounding photos, Single Story 2 is perfect for any type of chronological layouts showing the passage of time, whether it be a pregnancy, vacation or other event. It can also be used to create stunning covers for pocket life and other types of albums as well as everyday layouts for your albums. Use it over and over with different photos and papers to create unique layouts again and again.
All new releases are 25% off at the Sweet Shoppe until Monday at 6am EST.
Don't forget to check out the new Free With Purchase!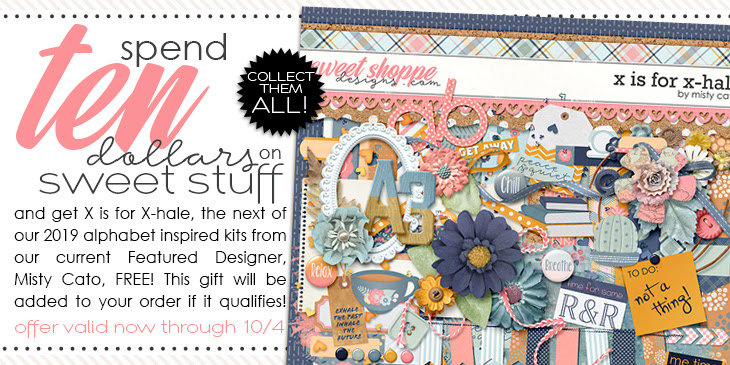 Thanks for joining us this weekend. We'll be back in your inbox soon with more scrapping goodness.
Robin
for Lorie
LJS Designs