This week Lorie has a brand new kit for you!! Woodland Wedding is a beautiful kit that can be used to document outdoor or indoor weddings and so much more.
A digital scrapbooking bundle by LJS Designs, Woodland Wedding is perfect for scrapping outdoor weddings and receptions.
Save $$$ when you buy the bundle here
Check my SSD Gallery for more inspiration!
All new releases are 25% off at the Sweet Shoppe until Monday at 6am EST.
Don't forget to check out the new Free With Purchase!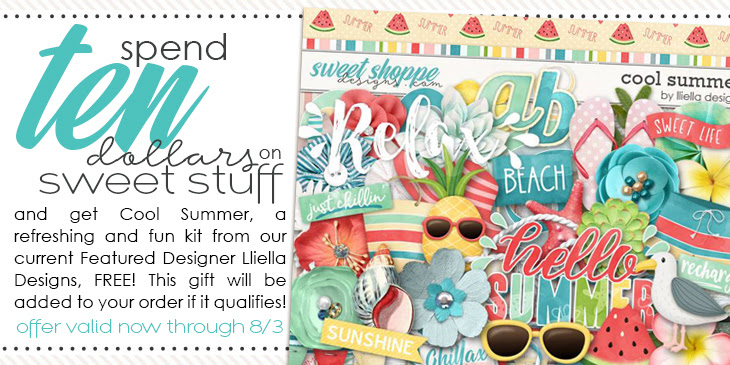 Sending wishes for a not too hot or not too cold, but just right weekend for everyone. Get out and create new memories with your family and don't forget to get in front of the camera!!
Robin
for LJS Designs