New this week from Lorie is Photo Focus 2019: October. Whether you're a weekly, monthly or daily scrapper, Photo Focus 2019: October templates have something for everyone.
A digital scrapbooking pack by LJS Designs, Photo Focus 2019: October, is part of my popular monthly pocket template series known for their big photo spaces, word art and other fun bits and pieces. The October 2019 set still has the big photo spots and word art that are the mainstay of series, plus all the other fun bits and pieces that make monthly pocket scrapping quick, easy and beautiful. This year I have added a some new frames, my team is crazy for the slide frame, and more journal prompts and spots to help you tell your full story fast, easy and beautifully.
All new releases are 25% off at the Sweet Shoppe until Monday at 6am EST.
Don't forget to check out the new Free With Purchase!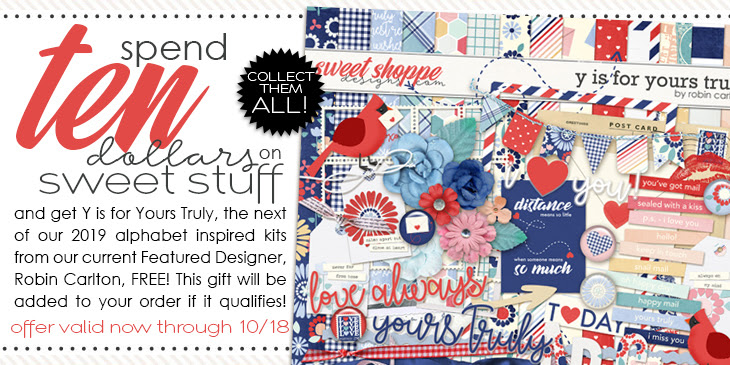 Thanks for joining us this week. We wish you all a wonderful weekend filled with fun and family.
Robin
for Lorie
LJS Designs