This week Lorie has the newest installment of Photo Focus 2018 as well as an old favorite, On The Trail, so let's get to the good stuff!!
A digital scrapbooking pack by LJS Designs,Photo Focus 2018: June, will make your pocket life project come together quick and easy. June, the sixth month and half way point of the 2018 edition of my popular monthly templates series, still has all the things that made it a favorite of so many, like big photo spots, plenty of word art, at least one 3×4 pocket card on every page, frames and filmstrips.
A digital scrapbooking bundle by LJS Designs, On The Trail: Bundle is perfect for documenting the summer days you spent hiking and biking. If you enjoy biking, a serious hike or just a walk in the wood, On The Trail: Bundle has everything you need to document your big and little adventures.
Save $$$ when you buy the bundle here!
Check my SSD Gallery for more inspiration!
All new releases are 25% off at the Sweet Shoppe until Monday at 6am EST.
Don't forget to check out the new Free With Purchase!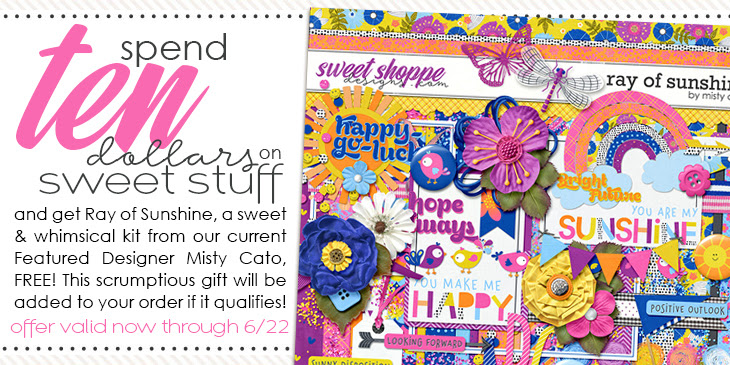 Wishing everyone a weekend filled with fun memories and time to get them scrapped.
Robin
for LJS Designs