Boating, Fishing, Swimming, water is life!! If you love being out on the water, no matter what activity you choose to participate in, you're going to love On the Water!
A digital scrapbooking collection by LJS Designs, On The Water Bundle is all about having fun on your favorite body of water. If you spend any kind of time in a boat or on a float and have the pictures to prove it, you need this kit to scrap your nautical adventures.
Save $$$ when you buy the bundle here
All new releases are 25% off at the Sweet Shoppe until Monday at 6am EST.
Don't forget to check out the new Free With Purchase!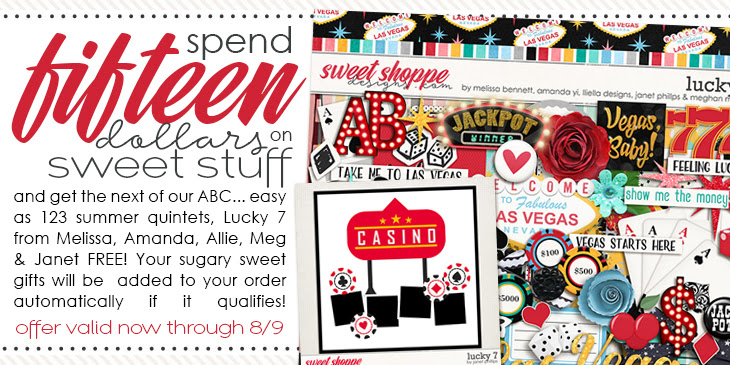 Thank you for joining us this weekend. Wishing everyone a fun filled weekend with family and loved ones.
Robin
for LJS Designs