It's Twist-A-Kit Weekend at Sweet Shoppe Designs and as a tribute to the past, the designers take a look back at their kits and put a new spin on one of them.
Lorie decided to redo her Life Ain't Always Beautiful kit into A Beautiful Ride. I think that you're going to love this collection. With Spring just around the corner, you'll find yourself reaching for this beauty again and again.
A Beautiful Ride by LJS Designs is perfect for scrapping the magic of every day life. Full of beautiful papers and ride themed elements, such as bikes, motorcycles, a car, a plane, hot air balloons and more, this collection not only pays tribute to the beauty of life, but is perfect for scrapping almost any kind of ride you can image.
Save $$$ when you buy the bundle here
Don't forget to check out the new SSD Free With Purchase kit!
The Sweet Shoppe's Birthday Celebration is almost over and they're going out with a bang! It's Flashback Finale weekend. Check out the ad for all the deets!!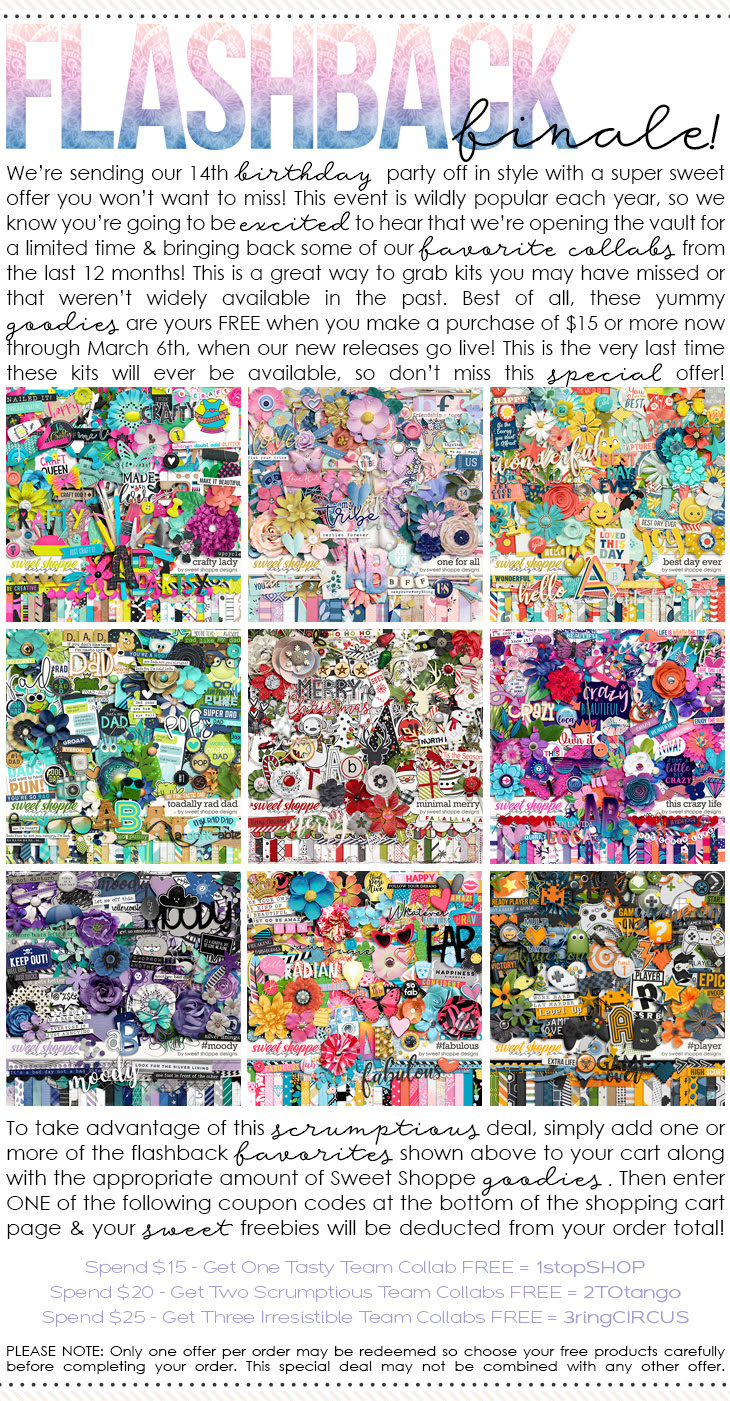 That's all for this weekend. Thanks so much for coming along for the ride.
Robin
for Lorie
LJS Designs