This week Lorie has a brand new set of templates in the 2 Sides 2 Every Story series. Set 6 has large photo spots and plenty of room for you to tell your story your way.
A digital scrapbooking pack by LJS Designs, 2 Sides 2 Every Story: Set 6 will let you scrap your story over a two page layout. With big photo spots, plenty of room for journaling, and lovely floral clusters, this template set will let you scrap quickly with beautiful results.
All new releases are 25% off at the Sweet Shoppe until Monday at 6am EST.
Don't forget to check out the new Free With Purchase!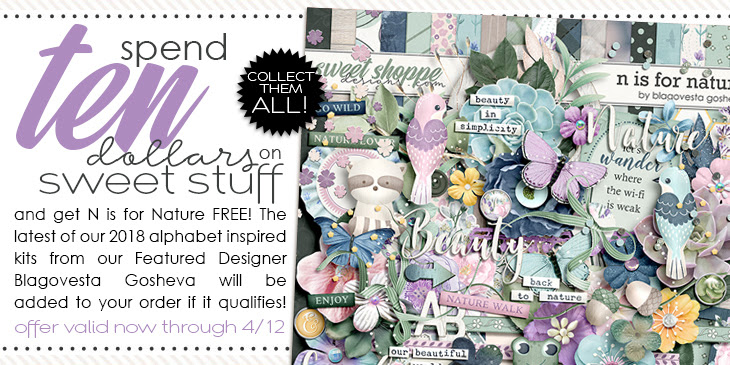 That's all for this weekend. I hope you're all able to get out and enjoy some time in the (hopefully) warm sunshine.
Robin
for LJS Designs